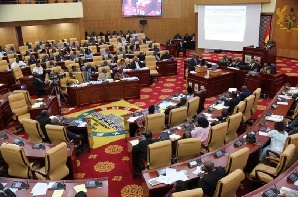 Members of Parliament (MPs) are asking for improved condition of service in the form of welfare services.
The legislators from both majority and minority sides are requesting for catering services, security at home and others.

Contributing to a motion on the composition of various committees of Parliament, Okaikoi Central lawmaker Patrick Yaw Boama suggested that members benefit from catering services and security at their various homes.
Ibrahim Alhassan reported that the minority leader Haruna Iddrissu added that MPs should not be subjected to hustles of economy class tickets when traveling outside for official assignments.