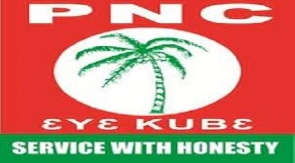 The Peoples National Convention (PNC) has congratulated President Nana Addo Dankwa Akufo-Addo on his willingness to lead the country back onto the "right economic track."
This comes on the back of the presentation of the State of the Nation Address (SoNA) by the President last week.

Reacting to the SoNA address by the President in a statement issued on Monday, 13 March 2023, the PNC said: "The President acknowledges the difficulty we are in his statement. This is a show of good faith that can lead us to solving our economic challenges."

According to the PNC, the country is "in a period of economic difficulty that each and every citizen must make some sacrifices to save Ghana's economy."

It indicated that the calls by President Nana Addo Dankwa Akufo-Addo for every citizen to make sacrifices to salvage the country's economy must first begin with government.
It said the "greatest sacrifice must be made by the government through cutting down on expenditures whiles ensuring effective revenue mobilisation to meet essential demands of the country."

It called on the citizenry "to cooperate with the government in this journey" of joining forces to ensure that the economy gets back on track.

It also implored other "opposition political parties, Civil Society Organisations, NGOs and all well -meaning Ghanaians to join hands with the government to bring the economy back on track through constructive criticisms, and putting our partisan interest aside for the interest of all."