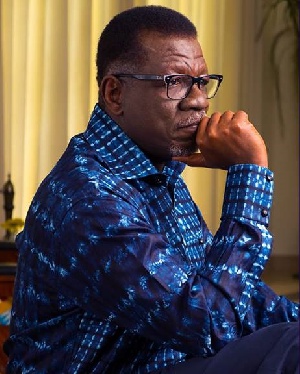 General Overseer of the International Central Gospel Church, Dr Mensa Otabil has condemned the attack on Rev Isaac Owusu-Bempah's church.
A statement released by ICGC reveals that Dr Mensa Otabil is of the view that "violence must never be used to settle our differences as Ghanaians under any circumstances".

The statement is in reaction to an attack by some angry youth on the Glorious Word Ministry Wednesday afternoon over claims by leader of the church that some political and religious leaders in the country were going to die this year.

The International Central Gospel Church in its statement also sought to clarify reports by a section of the media suggesting Pastor Mensa Otabil had condemned the supposed prophesies by the leader of the Glorious Word Church, Rev. Isaac Owusu Bempah.

According to the statement, Dr Otabil made those comments during the church's 34th Anniversary celebration on 4th March 2018 adding that the comments were not in any way directed at Rev. Owusu Bempah.
"While the thoughts expressed in the video clearly reflect his perspective on the subject matter, pitting the two together as was done in the publication creates an unfortunate impression that Pastor Otabil's comments were directly targeted at Rev Owusu-Bempah," the statement added.

Find the full statement below