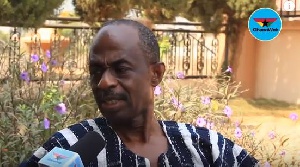 Chair-aspirants of the main opposition National Democratic Congress (NDC) will pay GHS10,000 as filing fee ahead of the national delegates conference on 20 October 2018, General Secretary Johnson Asiedu Nketia has announced.
Other aspirants will pay the following as filing fee:

NEC members without portfolio – GHS 2,000

All other deputy positions also attract same charge – GHS 2,000

National Zongo Coordinator – GHS 4,000

Youth and Women Organiser – GHS 4,000

National Communication, Organiser and Deputy Youth Organiser – GHS 6,000
General Secretary and National Vice – GHS 8,000

Meanwhile, Mr Nketia has issued a stern warning to aspirants vying for national executive positions to refrain from making disparaging comments against their competitors.

He said the party will not hesitate to sanction aspirants who hurl insults at their rivals.

Addressing a press conference in Accra on Monday, 20 August 2018, Mr Nketia outlined modalities and guidelines for the elections, saying they will not hesitate to expel recalcitrant aspirants if the need be.