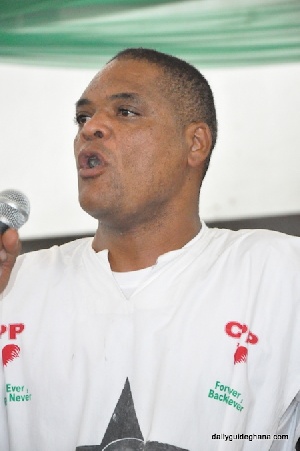 The Flagbearer of the Convention Peoples Party (CPP) Ivor Kobina Greenstreet has slammed both the ruling National Democratic Congress (NDC) and the opposition New Patriotic Party (NPP) of unfairly treating the people of Kuwani in the Salaga South Constituency of the northern region.
According to him, after 24 years of both parties assuming political power, the living conditions of the people of Kuwani have not improved in anyway and could be said to have been enslaved by the NDC and NPP.

He said the slavery in Kuwani was due to the fact that, despite the years of NDC and NPP in power, they still have to walk to Salaga to fetch water.
Mr Greenstreet assured them that a CPP government come January 7, 2017, will free them and provide them with water, because it was a party that will use the wealth of the nation for the benefit of her citizens, how ever remote their location.