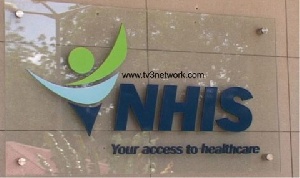 The management of the National Health Insurance Scheme (NHIS) has said the scheme covers minor dressing and suturing.
A statement issued by the Corporate Affairs Directorate of the NHIA on Tuesday September 18, said contrary to some reports that the scheme no longer covers such services, a patient with such problems can access accredited health facilities to seek treatment of that kind.

"The National Health Insurance Authority's (NHIA) attention, has been drawn to an erroneous directive from the Medical Director of Bolgatanga Regional, Hospital dated 2 August, 2018. The said directive was sent to all units and management of the hospital with the subject; "Cash Payment for Minor Dressing and Suturing" suggesting that NHIS members should pay some money for these services.

"The NHIA also acknowledges and appreciates the retraction of the said directive in another memo dated 14 September 2018 from the hospital's medical director with the subject; "Stoppage of Cash Payment for Dressing and Minor Suturing".
"The Authority by this release, assures all NHIS members and the general public that the Scheme never stopped and continues to cover dressing and minor suturing.

"All NHIS accredited facilities are hereby reminded to bill the NHIA with DGRG code Zoom07A for adults and Zoom07C for children," the statement said.