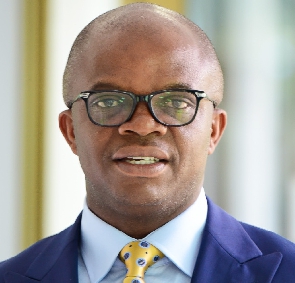 Chief Executive Officer of the Microfinance and Small Loans Centre (MASLOC), Stephen Amoah has defeated the incumbent MP for Nhyiaeso, Kennedy Kankam in the New Patriotic Party primaries.
He polled 332 votes while the incumbent had 315 votes.

The total votes cast was 647.

Mr. Amoah was the Chief Finance Officer of Kencity and the Deputy National Coordinator of the National Insurance Authority (NHIA).
He also is a Financial Manager and a known Investment Consultant.

However, NPP delegates in some 101 constituencies voted on Saturday, June 20, in the party's primaries to elect parliamentary representatives for the upcoming general elections.