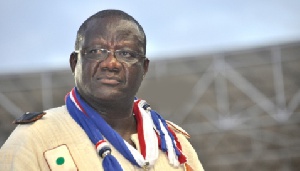 The suspended national chairman of the opposition New Patriotic Party (NPP) Paul Afoko is heading to court on Friday to seek redress over his suspension.
According to him, his decision is to uphold the party's constitution.

Mr. Afoko was suspended by the NPP's National Executive Committee over alleged misconduct and a breach of the party's constitution; a decision which was recently upheld by the party's National Council.
But Afoko in an interview with the Daily Graphic said he is going to court to challenge the legality of the council's decision and to protect the party's constitution as he swore to do when he was elected by delegates of the elephant family.