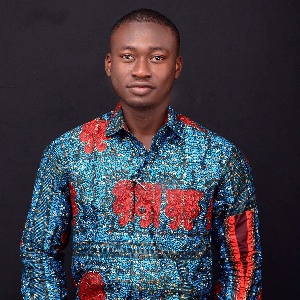 Wed, 28 Feb 2018 Source: Eric Edem Agbana
A former TESCON President of the University of Ghana and an aspirant for the Greater Accra Regional Assistant Secretary position of the NPP, Ben Kwaku Asare has charged all elected Constituency executives of the NPP to work closely with all those who competed with them in the just ended elections.
In a congratulatory statement to the NPP for the "decent, free and fair elections" across the region, Ben Kwaku Asare called on the newly sworn in executives to unite all party members towards the 2020 general elections.

He said, "As the governing party, we have a huge responsibility to consolidate our base while working to support the government deliver on its promises."

Ben Kwaku Asare, a security analyst also promised to support all the constituencies to deliver another resounding victory for the NPP in the 2020 elections.
He also said there is the need for the NPP to work hard to change the Greater Accra Region as a swing region to one of the strongholds of the party but added that is only possible if the executives unite and work assiduously with party members across the region.

He called on all those who lost not to abandon the party but play integral roles in the party's quest for power in 2020.
Source: Eric Edem Agbana