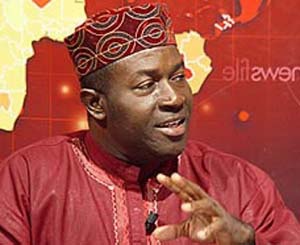 The largest opposition party, the New Patriotic Party (NPP), says it has no knowledge of any splinter party being formed out of it to contest the 2016 general election.
The NPP has nonetheless advised persons behind the alleged breakaway party to desist from their intention as it will be costly to the NPP and also counterproductive.

The new party, National Labour Party (NLP), which is believed to have been formed out of the New Patriotic Party, is to be officially launched on Friday.

The party has the human hand as its emblem, and it's said to be constituted by some known NPP gurus most of whom were Ministers, Deputy Ministers, MMDCEs, CEOs of public institutions under the erstwhile Kufuor administration.

The NLP is believed to have been formed from the NPP due to the chaos in the NPP which has culminated in the suspension of National Chairman Mr. Paul Afoko with his General Secretary, Kwabena Agyapong also facing a possible suspension; as a petition to that effect has been filed with the party's Disciplinary Committee.

Listowell Nana Kusi-Poku, who recently resigned as the General Secretary of United Front Party (UFP), has told Kasapa FM that he's the interim Secretary for the NLP.
He however clarified that ex-President Kufuor had no hand in the formation of the party as is being speculated.

"President Kufuor is not giving this new party any backing. In fact, there was a heated argument among members when the issue of whether he must be informed about the party was raised. Most of us thought he'll not be in support of it should it come to his attention."

But in an interview, the Communications Director of the NPP, Nana Akomea stated that forming a new party will be an exercise in futility as it will be a waste of time and resources, explaining that the party will be politically irrelevant.

"Our political system for now kind of allows for only two dominant parties. That is why out of 275 parliamentary seats, the NDC and NPP occupy about 272 or so. It is important that those behind this said party draw lessons from the Reform party which broke off from the NDC and the UGM which went out of the NPP, but eventually turn out to be parties with little influence in the Ghana's political space."

He further urged any aggrieved person in the NPP not to hastily storm out of the party, but use the internal party structures to have their concerns addressed.