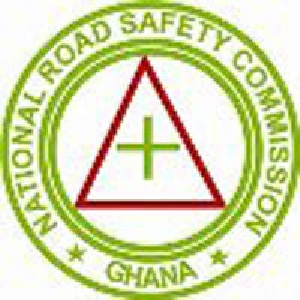 National Road Safety Commission has indicated that it does not expect any changes to the contract entered into with the Road Safety Management Services Limited to provide towing and other road management services to Ghanaians.
The controversial contract which is to clear the roads off broken down, disabled and abandoned vehicles has generated considerable debate and some level of resistance from some policy think tanks and other transport organisations.

Government has yet to give its final decision on the program after it ordered a parliamentary review of the contract which monopolizes the service provider over twenty years and allows it to review fees every two years.

However before the transport ministry completes its review, the National Road Safety Commission has begun nationwide consultations together with the National Road Safety Management Services and the Public Education Bureau to get the buy in of drivers. Transport owners and the police.

Speaking to Ultimate News' Ivan Heathcote – Fumador at one such consultation held on Sunday at the Kumasi Social Club, head of communications with the NRSC, Kwame Kodua Atuahene contended that parties to the contract have done due diligence and acted in good faith with Ghanaians.

He explained, "Benchmarks that are known have been applied. The ministry of finance, transport ministry and parliament have been involved at one point or the other in passing the bill and fixing the fees of course with our input and I think every step that has been taken in this process is born out of good faith to find a solution that will help."
Meanwhile, the company at the centre of the program, the National Road Safety Management Services Company Limited gave the stakeholders assurances that the company was committed to ensuring that they give Ghanaians value for the fees charged with no excuses.

Marketing and Communications Director Rolland Walker told Ultimate News, "there is no way based on the structure that the National Road Safety Commission has set up that there is going to be an incident in which consistently we are going to have services not provided.

There is going to be supervisory bodies that will comprise the police service etc. that will make sure there is no negligence or lack of service that is provided the public.

He also challenged Ghanaians to invoke the termination clauses or sue the company should it begin work and provide substandard services to the country.