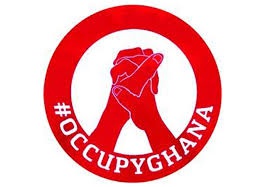 Pressure group, OccupyGhana has written to Parliament requesting that the Public Accounts Committee (PAC) sits on the recent audit report of the Auditor-General on the Ghana Education Trust Fund (GETFund).
The letter addressed to the Clerk of Parliament said the debate by the lawmakers on the GETfund audit report "has become an unfortunate cycle of partisan, rancorous and loud accusations, counter-accusations and denials.

As at today we are none-the-wiser for it, so that with all the heat generated and spent, there has been precious little light shed on the real issues uncovered in the Report. The result is that Ghanaians, the administration of whose monies is in issue here, are short-changed."

It added: "OccupyGhana® does not accept that matters ought to be left to simmer and then remain as it is. We believe that it is time for Parliament, through the Public Account Committee (PAC) to step up and stand up to be counted, and to resolve the issues arising from the very important Performance Audit."

Read the full letter below:

The Clerk of Parliament
Parliament House

Accra

Dear Sir:

Request for Public Accounts Committee Hearings over Auditor-General's Performance Audit of Scholarships Administered by GETFUND

OccupyGhana® has followed the debate that has ensued since the Auditor-General released the Performance Audit of the Administration of Scholarships by GETFUND. Having obtained and read a copy of the Report, we are struck at how very little of the debate has focused on the actual contents of it.
The result is that the debate has become an unfortunate cycle of partisan, rancorous and loud accusations, counter-accusations and denials. As at today we are none-the-wiser for it, so that with all the heat generated and spent, there has been precious little light shed on the real issues uncovered in the Report. The result is that Ghanaians, the administration of whose monies is in issue here, are short-changed.

OccupyGhana® does not accept that matters ought to be left to simmer and then remain as it is. We believe that it is time for Parliament, through the Public Account Committee (PAC) to step up and stand up to be counted, and to resolve the issues arising from the very important Performance Audit.

We therefore request that Parliament should at its earliest convenience convene public hearings of the PAC, at which the Auditor-General and all relevant and affected parties would appear, testify and answer questions under oath. We firmly believe that hearings of the PAC, conducted in a healthy and strong bipartisan manner that focuses on Ghana and nothing else, will unravel and get to the bottom of this matter. Hopefully this would lead to long lasting reforms in the overall administration of all of the government's scholarship schemes.

We believe that considering how important and urgent this issue is, the PAC could commence and conclude the sittings required before Parliament rises for the Easter Break.

Yours in the service of God and Country
OccupyGhana®

cc. ? The Chairman Public Accounts Committee Parliament House Accra

The Ranking Member Public Accounts Committee Parliament House Accra