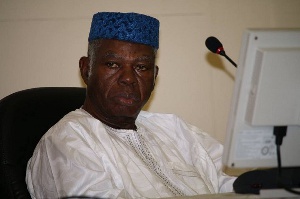 The People's National Convention (PNC) has conveyed its sympathies to its multiple-time flagbearer Dr Edward Mahama, who lost his son recently.
Ishmael Mahama was a naval officer.

He passed away on Tuesday, 2 May 2023.

In a statement signed by the party's general secretary Janet Nabla, the PNC said: "We feel how weak and fruitless our words would be in our attempt to beguile you and your family from the grief of your son but we cannot refrain from tendering to you the consolation in the Bible that, nothing happens in this world without the knowledge of God and he has a reason for everything".
"We pray the God of Abraham would appease the anguish of your bereavement and leave you only with the cherish memories of your son", the 3 May statement said.

"Once again, kindly accept our deepest condolences, Your Excellency", the statement added.