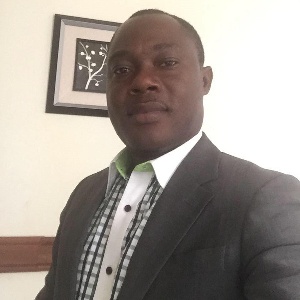 Beyond being vehicles that politician use to win elections, political parties in Ghana and other parts of the world have key roles they play in the progress of a nation, Dr. Ransford Gyampoh, a senior lecturer at the Political Science Department of the University of Ghana, has said.
Speaking in an interview with Chief Jerry Forson, host of Ghana Yensom on Accra100.5FM on Monday August 8 in connection with the Political Parties Funding Bill, Dr. Gyampoh said political parties were mandated by the constitution to groom and mentor future leaders, keep the government of the day on its toes, and educate the public on the socio-economic development of the nation, adding that all these activities required funding, hence the need for the state to support them financially.

The funding, he said, could be in the form of free air time on state broadcasting stations for all political parties, non-taxing of funds raised by the political parties and several others.

"Political parties are not only election machines who are only needed when it comes to elections. After elections, they are expected to educate the public on socio-economic and governance issues. They are also expected to keep the government of the day on its toes.

They will recruit, attract, and groom future political leaders. If the country will move forward, it is the political parties that will ensure that they train and mentor these future leaders, so the parties have a lot of work that they do.
"All these activities require money and, so, if the constitution gives them this mandate, the same constitution should find ways to support them financially in order to discharge the mandate. This is also a solution to the winner-takes-all politics.

"The winner-takes-all politics has made elections in Ghana a do-or-die affair because staying in opposition can be very difficult and so people will do all they can to win and that creates fear and panic among several people when it comes to elections."

Presidential candidate of the Progressive People's Party (PPP), Dr. Papa Kwesi Nduom, also said that a second term for President John Mahama will further cripple the already tumbling Ghanaian economy.

Speaking on Starr Chat last week, he revealed that the hardships in the country are simply beyond "President Mahama the Communicator" and that the handling of the economy which had compelled Ghana to seek the International Monetary Fund (IMF's) bailout was an indication of "enough is enough."