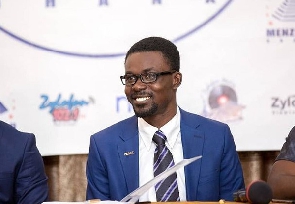 Popular Ghanaian comedian, OB Amponsah, has reacted to an announcement by the embattled CEO of Menzgold, Nana Appiah Mensah, on his social media pages.
In a tweet shared on Sunday, January 15, 2023, Nana Appiah Mensah suggested that one of his companies that has folded up following his issues with the government, Zylofon Media, was going to be relaunched soon.

NAM1 called on all his followers to anticipate the new Zylofone Media.

In a response to this, OB Amponsah took to his Facebook wall to lash out at NAM1 and describe him as a fraud.
He also requested that NAM1 does the needful and pay people like him their lock-up funds with Menzgold and stop making this noise of relaunching Zylofone Media.

The Securities and Exchange Commission (SEC) directed gold trading firm Menzgold Ghana Limited to shut down their investment operations in 2018 for contravening the Securities Industry Act, 2016 (Act 929).

The shutdown of the company caused a lot of people to lose their monies and till date, they are in court requesting that Nana Appiah Mensah pays back their money.