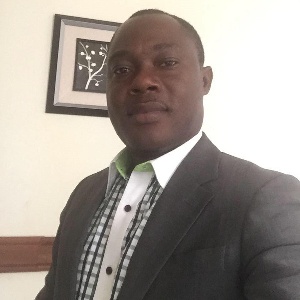 It is very surprising that Ghana's parliament on Thursday July 21 shot down the Constitutional Amendment Bill that sort to change the date of the presidential and parliamentary elections from December 7 to the first Monday in November in every election year, because all the political parties had earlier accepted the proposal during stakeholder workshops on the bill, Dr Ransford Gyampoh, a political science lecturer at the University of Ghana, has said.
On the day of voting in parliament, 125 of the 275 Members of the Parliament (MPs) voted for the November 7 date whereas 95 MPs voted against it.

The YES votes, however, fell short of the two-thirds majority needed for the bill to be passed.

Speaking in an interview with Chief Jerry Forson, host of Ghana Yensom on Accra 100.5 FM Friday July 22 in relation to the development, Dr Gyampoh, who is also a Research Fellow at the Governance Unit of the Institute of Economic Affairs (IEA) said: "I am surprised because it was a proposal that the political parties had already accepted…when the Ghana political parties programme being sponsored by the Institute of Economic Affairs (IEA) was brains storming and discussing the transition bill".

"In 2013 after the elections, there were several workshops that the political parties themselves brainstormed on this and approved and agreed. Way back in November 2013, this was part of the key proposals that the Ghana Political Parties' programme submitted to the Electoral Commission.
This proposal again was carried or accepted by the Electoral Reforms Committee and so I am very surprised. …This was a proposal that nobody rejected and so I'm surprised that when it went to parliament, there was no consensus on it."

Dr Gyampoh further told host Forson that: "Although those who voted against the proposal had grounds for rejecting the bill, the other bit is that they still could have gone out of their way to approve the proposal. The problems that will arise when you don't have enough time for transition is so huge. The first time we had a transition in the history of Ghana in the fourth republic was in 2001.

I will describe that transition as botched because it was the first time, and because it was the first time without any blueprint showing the guidelines on how to effectively transfer power from one regime to the other, a lot of mistakes were made. People went home without giving handing over notes and so when the new government finally took over it struggled."