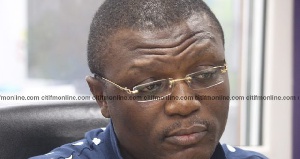 Founder of National Democratic Congress, former President Jerry John Rawlings has criticised the party for spreading inaccurate information about Mr. Alban Bagbin who has expressed interest in leading the NDC as its flagbearer.
According to the former president, the utterances by his former spokesperson Kofi Adams to the effect that Mr. Alban Bagbin who is also the Second Deputy Speaker of Parliament, was out to destroy the party is inaccurate.

He posited that the destruction of the party begun especially when the party unduly interfered in the last competitive Presidential Primary elections in Sunyani by the systemic monetization of the process and the postponement of the congress on two occasions ostensibly to favour one candidate over the others.

Mr. Rawlings was speaking on Wednesday when former President John Dramani Mahama called on the party founder at his office in Accra.

The two former presidents centered their discussions on the re-organisation of the party, the upcoming regional and national executive elections as well as the presidential primaries for the party.

Mr Rawlings cautioned against party members issuing statements preventing other presidential aspirants from campaigning in certain locations as happened in the Ashanti Region recently.

Disrespectful Blay and fiat
He condemned a similar situation emanating from the "disrespectful" comments from Mr Freddie Blay, Chairman of the New Patriotic Party against Togbi Afede XIV and the subsequent rebuttals.

He asserted that nobody has the authority to issue such fiats in this country.

He called on the party leaders to help restore the moral stance of the party and be seen condemning utterances which tend to promote undemocratic tendencies in the party.

The meeting was attended by some past senior appointees of the party including former chiefs of staff Julius Debrah and Prosper Bani, former Minister of Health, Alex Segbefia, Joyce Bawa, Special Aide to former President Mahama. Also in attendance were Ambassador Dan Abodakpi, Edward Bawa, Samson Ahi, Dr Donald Agumenu and Dr Kwesi Djokoto.