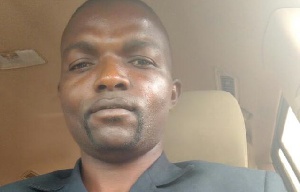 Ahead of the President's visit to Denkyira Obuasi in the Central region today , the people are calling on the president to reinstate the suspended District Chief Executive for the Daniel Appianing.
Mr. Appianim who was asked to proceed by the president following the murder of the late Major Maxwell according to the people is the only person who can champion development in the area.

They explain that the reinstatement of Daniel Appianim will help restore calm in the troubled town of Denkyira Obuasi and the entire district.
Mr. Daniel Ampianin was asked to step aside following some comments he passed on the presence of the army in the area leading to the death of late Maj. Maxwell Mahama.

He had indicated that the soldiers were there to protect some illegal miners in the area and not there on any duty in the supreme interest of the state.