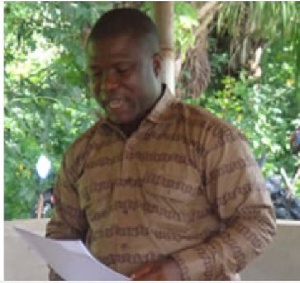 Former DCE for Akatsi North in the Volta region has described the removal of the EC boss and her two deputies by President Nana Addo as politically evil and sign of an end to the Nana Addo-Bawumia led NPP government come 2020.
James Gunu who is also aspiring for the Volta Regional Secretary of the NDC said, the development is a threat to constitutional democracy.

He said there was no scientific proof that, the allegations against the EC has impacted their work negatively especially in declaring the NPP winners of the 2016 general elections.

Mr Gunu called on the National Peace Council, Christian council of Ghana and other faith based organizations, Civil Society Groups and all well meaning Ghanaians to condemn the act.
The NDC will recapture power in 2020 no matter who is the EC boss but the right thing must be done in the spirit of freedom and justice.