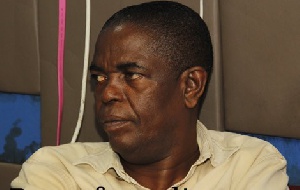 The Managing Editor of the Insight newspaper has described the claim that there are no dollars for traders to transact international businesses with as false, but a political propaganda tool being used by the opposition.
According to Kwesi Pratt Jnr., though it is a fact that the Ghana Cedi has depreciated against the US dollar and other major trading currencies, it is serious and has implications on the economy.

He said the assertion that there is a shortage of dollars for business transactions is a propaganda tool that has been adopted by some elements of the opposition to score political capital.

"…the claim that traders are not getting dollars to do business is false. It is just a political propaganda," he asserted on Metro TV.
This comes on the heels of revised rules governing the operations of Foreign Exchange and Foreign Currency Accounts in the country in a frantic move to arrest the rapid depreciation of the Ghana cedi. The revision of the rules saw the abolishing of cheques or cheque books in foreign exchange accounts and foreign currency accounts.

According to the new rules, cash withdrawals over the counter from foreign exchange accounts and foreign currency accounts shall only be permitted for travel purposes outside Ghana and shall not exceed US$10,000.00 or its equivalent in convertible foreign currency, per person, per travel.

News that made rounds thereafter was that, this measure by the Bank of Ghana had created a shortage of the US dollar, but Kwesi Pratt Jnr. believes it was the creation of propagandist.