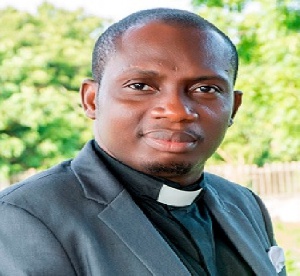 Controversial marriage counselor, George Lutterodt has advised wives to deprive their unemployed husbands of food if they are unwilling to look for another job.
Contributing to a true life story of a married woman whose husband is out of work for about three years, Counselor averred that "Such a lazy husband shouldn't be fed three times in a day; he should fast in the morning, in the afternoon he should be given a snack (small bread with butter spread ) and warn him to take it as lunch. His dinner should be half plate and not the usual full plate."

He added that "Starve him because he is jobless since this world if he's not pressured to look for another job he will be sluggish."

Speaking to Serwaa Akoto on Efisem on Kasapa 102.5FM, counselor Lutterodt was of the view that Biblical Job wife's attitude towards her husband was the right decision she took.
"I become surprised when I hear certain Pastors opposed to Job's wife attitude for telling her husband to curse God and die…. how do you want her to say it when Job had sores all over his body. Job was a liability to the wife so he should have cursed God and die so the wife could live and marry again."

According to him, no wife should look for a job for her husband since that will make the man slothful.