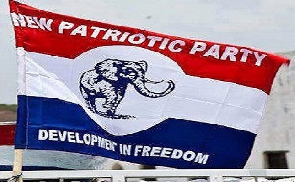 A group of NPP delegates calling itself concerned delegates and party supporters of Cape Coast South is accusing the NPP National and Regional leadership of bias in the upcoming Constituency primaries of the party.
According to the group, the vetting committee in the region is bending the rules to favour some candidates in the upcoming constituency primaries in the Central region.

The group cites an instance where One Alex Hagan, a constituency chairman aspirant who they say is not a registered voter in the constituency has been cleared to contest the primaries slated for this weekend.
At a news conference on Thursday, Joseph Minnow-Afful, spokesperson for the aggrieved delegate and party supporters, warned that if their concerns are not addressed by 10 am on Friday, they are ready to drag the party to court.