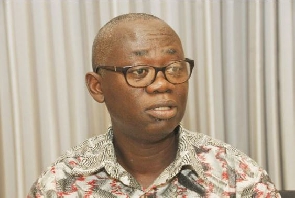 Some Ghanaians have labelled as 'madness' the introduction of 'Comprehensive Sexuality Education' into the new curriculum to be implemented by the Ghana Education Service in basic schools next year.
From 2020, lower primary school pupils will be exposed to a new curriculum that will introduce them to values of societal norms and how to interact with the opposite sex.

As they graduate to the upper primary, they will then study other modules of sexuality which includes relationship, friendship, dating and courtship.

Some social media users have voiced their opposition to the new subject with one person tagging it as absurd for the underdeveloped minds of pupils, especially 5-year-olds.

Accusing the Education Minister of being 'myopic' during the formulation process of the CSE, a Facebook user in a post said "Dr Matthew Opoku-Prempeh, Minister for Education, you launched this quietly. Maybe you were misled…please, withdraw CSE now. It is the most damaging thing you can do to our kids".

"CSE- Comprehensive Sexuality Education is not only criminally dangerous, it has been refused everywhere people realize what it is. It seeks to erase established sexual norms, confuse kids and introduce them to perverse sexual behaviour at an early age", he added.

The guideline module for 11-year-olds in Primary Six includes fertility, pregnancy-related issues, childbirth and respecting gender differences.
The Comprehensive Sexuality Education is expected to integrate gender, human values, sexual and reproductive health rights perspectives into sexuality education in Ghana.

Find below the reactions of some Ghanaians on social media