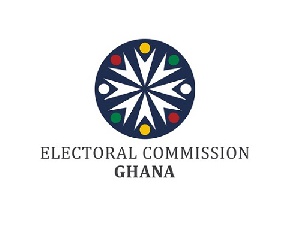 The Electoral Commission says the court case that compelled it to rid the electoral register of persons who registered with a National Health Insurance card gave the Commission enough mileage.
According to the Commission, the case resulted in an overwhelming publicity for the EC and the best over the years, particularly on the issue of the re-registration and exhibition exercises which started on July 18.

"The Supreme Court issue attracted the attention because you radio stations talked about it, TV stations and newspaper all talked about it so it raised the euphoria about the exercise," Director of Communication at the EC, Eric Kofi Dzakpasu, told Onua FM Wednesday.

He said it was however unfortunate that most of the over 56,000 people whose names were deleted from the register "refused to go for re-registration". Mr Kofi Dzakpasu was reacting to concerns from the public that there were not enough education and publicity on the re-registration exercise leading to the low turnout.

According to the Commission only 24,287, representing 42.78 per cent of the 56,772 of those whose names were deleted from the register re-registered to be eligible to vote in this year's elections.
The deletion of the names follows an order to the EC by the Supreme Court to delete the names of all persons who had used NHIS cards as proof of Ghanaian nationality to register prior to the 2012 elections.

Per the court order, the Commission was to give such persons the opportunity to re-register consequent to which the Commission gave them a 10-day window to do so. The period has since July 28 expired.

Mr. Kofi Dzakpasu denied suggestions that the low turnout was due to poor publicity, but said it was because most voters could not travel to the various EC offices due to issues of distances. He noted some have also died while others have travelled outside the country.

Mr. Kofi Dzakpasu said the Upper West Region recorded the highest turnout while the Central Region recorded the lowest turnout in the exercise.