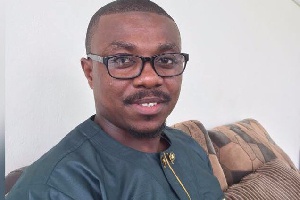 The National Council for Curriculum and Assessment (NaCCA) of the Ministry of Education has denied reports circulating on social media and some mainstream media that it has introduced sexually explicit materials as part of the curricula for primary schools in the country.
Dr Prince Hamid Armah, Head of NaCCA at the Ministry, said mischievous persons are throwing around images from adult materials to create a wrong impression that those materials are part of the curricular for the primary schools.

Social media has been awash with sexually explicit images which critics claim are excerpts from the Comprehensive Sexuality Education curricula.

Dr Armah, in a Facebook post, however, said: "You deliberately go pick adult materials and throw them around as part of the KG-Primary curriculum....when you can just go online (www.nacca.gov.gh) pick the new curriculum to find out if they contain any such information, or even ask any of the 152,000 teachers trained across the country whether they received any such trainings or materials to teach the kids. The teachers resource packs designed for teachers to teach the new curriculum, pending approval of textbooks, do not contain CSE.

"Certainly, the Catholic Bishops Council, the Christian Council and the Federation of Muslim Councils who are members of the National Council for Curriculum and Assessment (NaCCA) would never have approved a curriculum that undermines our cultural and societal values as Ghanaians.
"As the head of the Curriculum and Assessment Council of the Ministry Education, I say with authority that none of the materials being shared on social media has been approved for use in schools, or does the curriculum for KG-Primary contains any such material (one attached to this post). In plain language, none of the 12 curricula contains the CSE being deliberately imposed as part of the new standards-based curriculum."

He added: "In fact, there's no single textbook or supplementary material approved for the new curriculum... authors are still submitting whilst our team of assessors are still assessing the materials received so far ... any document not approved by NaCCA, by law, can never be used in any school in Ghana. The PPAG material being circulated has not passed our material assessment benchmark, if they are to find themselves in our schools. We, however, have no jurisdiction over community-based adult reproductive health education programmes which PPAG most focuses on.

"Although many are genuinely concerned and justifiably so, a lot more are being mischievous and intellectually dishonest in an attempt to deliberately (or maybe ignorantly) distort the hard work of the distinguished Ghanaian men and women who designed the curriculum.

"Let the genuine heart visit www.nacca.gov.gh to access and download the new curriculum."