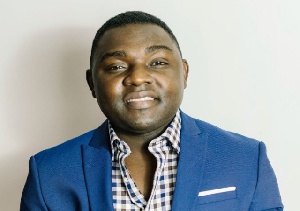 Following the introduction of new Ghana Cedi notes and an announcement that players in Ghana's premier league will enjoy the new notes, avowed critic of the ruling New Patriotic Party (NPP) government Kevin Ekow Baidoo Taylor, has described the government as "useless", stressing that "this change is a waste."
"Now I am totally convinced that my NPP government is a useless government. They just wasted our time. THIS CHANGE IS A WASTE. #focus," he reacted on Facebook in a Facebook post sighted by MyNewsGh.com

The Bank of Ghana on Friday November 29, 2019 announced the introduction of GH¢100 and GH¢200 notes in the country's currency denomination mix.

It has also introduced GH¢2 coins.

The move has been met with widespread criticism by many Ghanaians on social media, with many pointing out the irony in taking steps to promote a cashless economy on the one hand and printing more currency notes on the other.
But the Bank of Ghana's Governor, Dr Ernest Addison, has maintained that the introduction of the notes and coins timely and necessary for the economy.

"The redenomination exercise at the time was to eliminate four zeros from the existing units of currencies in an attempt to introduce efficiency in the economy and remove the dead-weight burden associated with transactions.

At the time of the redenomination, the GH¢1 was equivalent to US$1, the highest denomination then was the GH¢50 which was equivalent to $50. Twelve years after the redenomination exercise, sustained periods of high inflation and the perennial depreciation of the currency has eroded in real terms the face value of the series of notes," the governor explained.