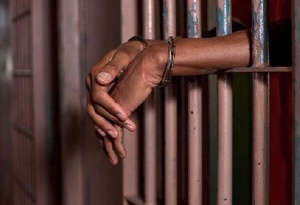 The Sunyani High Court on Thursday sentenced two men to six-month imprisonment for stealing.
The convicts Emmanuel Amponsah, 26, a trader, and Amudu Sulley, 26, a mechanical apprentice pleaded guilty to conspiracy to commit crime and stealing.

Prosecuting, Chief Inspector Nyarkoh of the Brong-Ahafo Regional Police Command told the court presided over by Judge Justice Kojo Amoah Hadgan,the complainant Merris Abass operates a provision shop at Penkwasi, a suburb of Sunyani.

The convicts Amponsah and Sulley also lived at Penkwasi and Sunyani Zongo respectively.

Chief Inspector Nyarkoh said the complainant has constructed a bath behind her shop where she always goes to perform her ablution before visiting the mosque for prayers.
He said that on February 22, around 1200 hours, the complainant left her shop to perform ablution, adding the convicts took advantage of that, entered the shop and stole GHC 2,000.00 wrapped in a red polythene bag.

Prosecution said when the complainant returned to the shop she discovered the money was missing and quickly raised an alarm.

A customer informed the complainant she saw the convicts coming out of the shop and a report was made to the police leading to their arrest.

In their caution statements by the police, the convicts admitted the crime, but failed to bring back the money and were subsequently arraigned before the court.