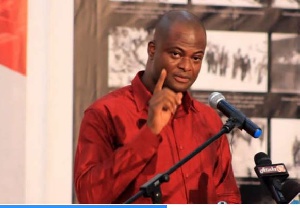 Some Lecturers of the University of Education(UEW) have challenged the assertion of tribal witch-hunt leveled by Prof. Raymond Atuguba against authorities of the institution.
According to the lecturers who operate under the name of "Progressive Lecturers of UEW", the statement by Prof. Raymond Atuguba who happens to be the lawyer for the deposed former Vice-Chancellor Prof. Mawutor Avoke is not only baseless but does not reflect events at the university.

The lecturers indicate that if there is anybody who really perpetuated ethnocentric tendencies at the university against the university statutes then it was the former vice-chancellor whose interest Dr. Raymond Atuguba is pursuing.

The former vice chancellor, the group explains stocked key positions with his cronies even when there was clear evidence of inefficiencies on their part.

Speaking to EIB's Central Regional Correspondent Kwaku Baah-Acheamfour ahead of the investiture of Prof. Afful Broni as the new Vice Chancellor for the University, the spokesperson for the lecturers Alhassan Salifu Bawa indicated that the university has a great person in Prof. Aful-Broni as Vice Chancellor as his track record over the years show that he has what it takes to propel the university to its higher level of development in an atmosphere of unity.
He indicated that the university since Prof. Afful Broni took over as acting- Vice-Chancellor has seen tremendous improvement and peace.

Alhassan Salifu Bawa, adds that not only is academic work improving but infrastructure and admissions have seen tremendous improvement with the university recording its highest admission application of 40,000 persons.