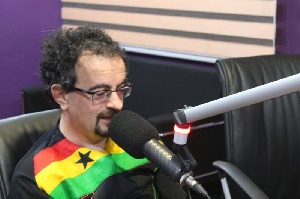 The United Kingdom is not backing any candidate in the December 7 polls, the country's High Commissioner to Ghana, Jon Benjamin has stated.
"We, like other observers are neutral," he told Citi FM Thursday, adding, "… we have no favoured candidates."

Addressing the imminent legal tussle likely to face the Electoral Commission (EC) following its disqualification of 12 presidential aspirants from contesting the December 7 race, Mr. Benjamin said he believes the courts will do a good job in getting the grievances of the disqualified candidates resolved.

"I'm sure the courts will give the cases top priority so they'll be resolved well ahead of the date for the polls," he stated.

The courts, he said, are there to resolve disputes emanating from political process "peacefully" in accordance with pre-existing laws, hence the need for patience.
"We have respect for Ghana's independent legal system, we'll wait for the decision on the disqualified aspirants," Mr. Benjamin stated.

On ensuring peace before, during and after the December 7 polls, he said his outfit is working closely with the judiciary to deal administratively with court cases and the police on public security.

The UK High Commission, he stated, is open to working with the Government of Ghana regardless of who wins the presidential race.