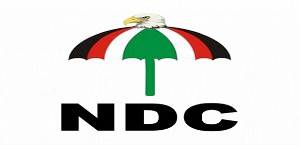 Mr Nicholas Quaicoo, Upper Denkyira East Constituency Chairman of the National Democratic Party (NDC) is dead.
The 56-year-old astute politician and a businessman died at the Komfo Anokye Teaching Hospital (KATH) in the early hours of Tuesday morning after a short illness.

The cause of his death was not immediately known and he left behind a wife and nine children.

Papa Ekwao Nyarko, the Constituency Communications Officer, who confirmed his sudden demise to the GNA described the late Chairman as the pillar of the party in the constituency who had mobilised massive grassroots support for the party from 2004 to date.

Mr Quuaicoo popularly known as 'Chairman Armah' stood unopposed in the recently held internal party elections of the party held at Kasoa in the Central Region.

The Communication Officer who could not hide his grief as he was moved to tears while expressing heartfelt condolences to the bereaved family as well as party gurus.

He said "as a party, he will be remembered for his forthrightness, courage and dedication to the course of NDC. He will forever be missed by the party because his demise has created a huge vacuum."
Mr Nyarko explained that the late Chairman's leadership qualities and commitment to building a robust and formidable party ahead of the 2020 election would be pursued.

"He had love and vision to help the party win more seats in this year's election. We are also committed to finish his works. He was hardworking and we will also work at ensuring that his commitment and vision will live on."

His loss, according to him will not affect the party and the Constituency but other adjoining Constituencies and Ghana at large.

The always-smiling Chairman was a true politician and also engaged in transport business and an enterprising miner who epitomised unity and statesmanship at all times.

Describing the mood of the party and family house, he said "the mood at the party's office and the house of the deceased was that of grief and emotion, with people clad in red and black apparels.