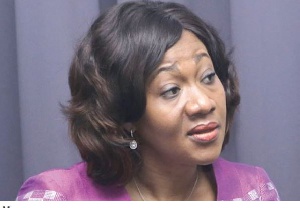 The Coalition of Volta Youth has threatened to sue the Electoral Commission over alleged vote rigging in the Oti Region referendum.
The group's decision, according to its chairman, is based on videos circulating on social media showing persons thumb printing multiple ballot papers in Thursday's referendum.

Simon Agbekoenyegah told Accra-based Adom FM that they have strong indications the alleged electoral fraud incidents occurred in the Oti enclave in the northern territory of the Volta Region.

Meanwhile, the EC says it will investigate the truth or otherwise of the videos.
In a statement Friday evening, the EC says its attention has been drawn to the footage ad that it regional officers and security agencies have been contacted to verify the videos.

The statement, signed by the EC chairperson Jean Mensah, said the commission will not shield any staff, permanent or temporary who is found to have violated the law.

The commission also urged members of the public who have evidence of any wrongdoing to forward it to the police.