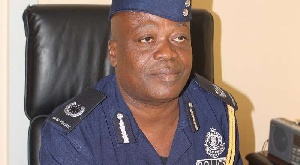 The Director of Pubic Affairs at the Ghana Police Service, ACP David Eklu, has assured Ghanaians that the Ghana Police Service will stop at nothing in ensuring maximum security protection amidst rising insecurity in the capital.
On Tuesday, 27 February 2018, gunmen robbed automobile company, Royal Motors, in broad day light. It followed the arrest of nine suspected robbers in connection to raids at several forex bureaux at Spintex.

A 50-year old Lebanese was also shot dead on Wednesday shortly after he went to withdraw cash from Zenith Bank at the Tema Industrial Area.

Due to the unfortunate turn of events, the Minister of State in charge of National Security, Bryan Acheampong, has hinted of government's decision to deploy some military personnel to help the police fight armed robbers in the capital.

Speaking to Ekourba Gyasi on Atinka AM Drive Thursday, ACP David Eklu stated that the police service has always cooperated with the Military service.
According to him, although inadequate resources has been a major hindrance, the police service has put in place measures to control the crime rates in the capital.

" It is a good move, but the military is only coming to give back up and support and not to take over the affairs of the police", he added.

He, however appealed to the government to resource the Police Service in order to efficiently perform its duties.