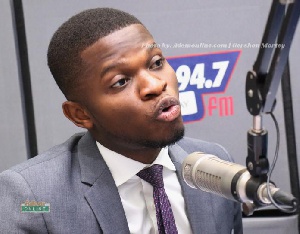 The National Democratic Congress (NDC) has reaffirmed claims that the Akufo-Addo government is producing state-sponsored thugs under the guise of the National Security Council.
According to the NDC, their outfit has in their possession pictures and other indisputable evidence about the alleged training of thugs ongoing at Asutuare as declared by their flagbearer, John Dramani Mahama earlier this month.

Labelling the thugs as monsters, the NDC averred that the sole motive of their training is to plunge the country into chaos during the 2020 elections.

In a press statement copied to GhanaWeb, the NDC explained that "the governing New Patriotic party is currently carrying-out this directive in all the regions of Ghana, through the overarching structure of the Regional Security Councils, and escalating same down to the various districts and constituencies".

The statement, signed by National Communications Director of the party, Sammy Gyamfi, alleged that President Akufo-Addo is behind the training of these persons.

"It is obvious from the overwhelming evidence available to us on this matter, that President Akufo-Addo himself is the chief mastermind and promoter of these illegal acts which threaten the very core of our democracy," the statement read.
The statement further revealed the NPP thugs, for the past two and half years, have been operating under several names perpetrating acts of violence against citizens.

It further stated that the party is ready to deploy every legal means to resist any attempt by the Akufo-Addo led administration to introduce any contrary security arrangement that can undermine the sanctity of the 2020 general elections.

However, the NPP on Sunday, October 13, 2019 called on Ghanaians to ignore former president Mahama's 'verbal flames' against President Akufo-Addo and the NPP at large on the said issue.