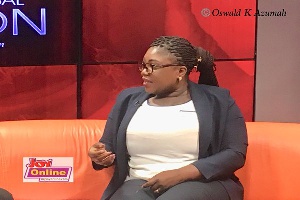 "No special sessions have been organized or will ever be organized by the GES to train students as advocates for sexual rights, let alone LGBT rights which are culturally, socially, legally, morally and religiously alien to Ghana," the Ghana Education Service has said.
In a statement to clarify the position of the GES on the controversial Guidelines for Comprehensive Sexuality Education(CSE), the Public Relations Officer of the GES, Cassandra Twum Ampofo indicated the CSE programme has not been approved yet for schools in the country.

A Comprehensive Sexuality Education (CSE) is set to be introduced into Ghana's basic schools' curriculum by the year 2020.

The overall objective of the CSE programme is to equip pupils to know and experience their sexuality.

There has been massive public uproar against the sex education programme, with Ghanaians calling for its withdrawal.
But according to the GES statement, on the 29th of April 2019, it wrote to the Acting Executive Secretary of the National Council for Curriculum and Assessment to request the insertion of the phrase "within the acceptable cultural values and norms of the Ghanaian Society" in the third objective of Page 3 of the CSE guidelines in circulation.

"The insertion has not been made yet and therefore GES has not finally approved the CSE guidelines being discussed on various media Platforms.

"The GES is a state Agency and will not under any circumstance implement any programme which goes contrarily to the legal, cultural norms. values and beliets of the Ghanaian people."