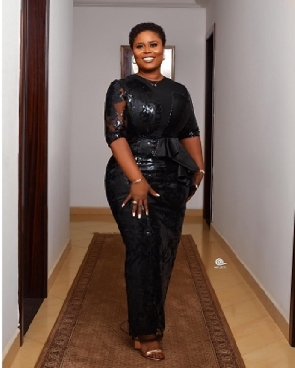 Parliament's Select Committee on Defence and Interior will demand raw CCTV footage of the incident leading to Shadrack Arloo's death at Accra's West Hills Mall to help prove his death.
Dorcas Affo-Toffey, Member of Parliament for Jomoro in the Western Region, revealed this.

The lawmaker stated that the Committee was dissatisfied with the footage provided by the police, thus their intention to write to them for the raw footage.

The MP also stated that the Committee met with the Interior Minister, Ambrose Dery, the Inspector-General of Police, Dr. George Akuffo Dampare, the pathologist, the family, and Lawyer Francis Sosu on the matter.

"You know the Speaker of Parliament referred the issue to the Defence Committee so on Thursday, we met the Interior Minister, the IGP, the pathologist and the family and they brought a footage and it was edited version," she said.

"The Chairman of the Committee, Hon Ken Agyapong said we should watch the raw one because the one the police brought was the edited which is different from the one we saw on social media."
"From what they brought, when he fell and he was being beaten by the police was taken out…we saw where the security was manhandling the man," she explained.

"I raised a concern about what we watched because I had a footage where two police officers were molesting him. The panel realized it was not making sense so they said they will write to the West Hills Mall for the raw footage."

"We have not let it go. We are digging deep into it. We need to establish the trust between the police and the citizens so we shall not let this go," the MP assured.

But, Madam Affo-Toffey added that "the police say they have not seen any other video apart from the edited version they showed us during the meeting with the Committee".

"I paid GH¢3,000 to the guy who shot the short raw footage at the mall but he has refused to release the video so I have given that video to the Committee."