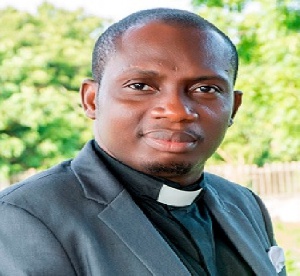 Controversial Counselor and Pastor, George Lutterodt is arguing that it is unnecessary to prepare your wife before lovemaking.
Counselor Lutterodt, whose position is contrary to views held by many marriage and professional counselors, also claims most men are suffering in silence because if they don't beg and request, they are denied sex.

"In this act of lovemaking, we don't need any mood before lovemaking, the mood is created when we're available. I hear a lot of people giving the theology that you should put me in the mood by preparing me from the morning, any man that your wife is demanding a mood she has a brain issue and needs psychiatric evaluation and sexual therapy. The consent is made because once you're married the consent is made," he contended.
He was speaking as a panel member on 3FM's Sunrise Morning show discussion on how realistic and fair the laws governing sexual offences are to both sexes in real life scenarios.

He was making specific reference to consent for sex which refers to the female accepting or agreeing to sexual intercourse under no pressure or threat. He is of the view that the issue of consent is being exploited by women.