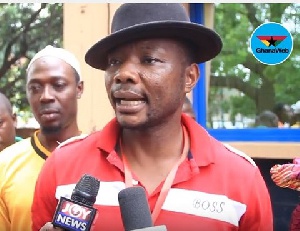 "It's sad when people who should know better make such comments," National Organiser of the New Patriotic Party (NPP), Sammy Awuku said in reaction to some comments made by Bernard Mornah.
The National Chairman of the People's National Convention (PNC) courted controversy when he reportedly made some inflammatory comments while addressing the controversies surrounding the compilation of the new voters' register.

Bernard Mornah has since been invited by the police to aid in investigations regarding his remarks.

Recalling from past experience; 'woma funu' days, Sammy Awuku said even though he made similar comments in the past; 'when I was a boy, I spoke like a boy; now I know better'; insisting, the National Chairman should know better.
"…there are some comments that should not be made by a leader; a national chairman. Indeed I said woma funu but it's in the past and when presented with the same opportunity I wouldn't have made those comments and so it's sad when those who should know better are now making those comments," he said on Neat FM's Me Man Nti programme.