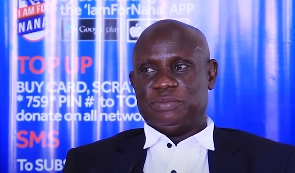 Wed, 25 Jan 2023 Source: GNA
Nana Obiri Boahen, a legal practitioner assisting persons affected in the Apiate explosion disaster to battle their case in court has expressed worry over the delay of the Ghana Police Service to provide accident reports for the victims.
He stated: "Honestly speaking, l have not enjoyed the cooperation of the Police. l must be candid about it; so, l have written a letter to the Regional Police Command.

"So far, l have received the accident report of Kwasi Owusu and filed the writ at Tarkwa court," the legal practitioner added.

Nana Obiri Boahen disclosed this to journalists at Apiate, when the Prestea Huni-Valley Municipal Assembly and the Apiate Disaster Relief Committee organised the first memorial service for the 16 persons who perished in the explosion last year.

He said his office has received about 60 to 70 names, but the accident reports would direct him to know the level and extent of injury, level of incapacitation, whom to sue and who should be vicariously liable.

"The availability of the accident report would facilitate the process but at least l can rely on Mr Owusu's report and proceed with the case should the Police refuse to cooperate," Nana Obiri Boahen said.

He added: "It's rather unfortunate that after my first visit to Apiate community, l learnt some victims were informed to look at it from the political perspective and it beats my understanding.
"A lawyer is prepared to assist a victim, and somebody advised them it's about politics. What has this got to do with the National Democratic Congress (NDC) and the New Patriotic Party (NPP)?

"Let's refrain from this attitude."

Nana Obiri Boahen commended the Municipal Chief Executive (MCE) for Prestea Huni-Valley, Dr Isaac Dasmani and Appiatse Disaster Relief Committee for their continuous support.

In response, the Divisional Police Command of Tarkwa, Assistant Commissioner of Police (ACP) George Andrew Kuma, dismissed claims that the Police have delayed the accident report of the victims.

He said officers of the Police Service have worked tirelessly since the incident happened on January 20, 2022, and had come out with Mr Owusu's accident report earlier because he came to write his statement alone, but the others presented theirs as a group.

ACP Kuma, however, indicated that they would meet the MCE and set up a desk at the Apiate Relief Camp to enable all the victims to come over and write their statements to help to process the accident reports for them.
Source: GNA