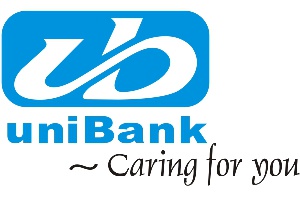 The conversation on government's agreement with the US to allow the global superpower's military access to some strategic facilities in Ghana appears to have been put on hold after news of Bank of Ghana taking over uniBank broke.
The report seems to have taken many by surprise especially when news emerged recently that uniBank was taking over the management of the Agricultural Development Bank (ADB).

Dr. Ernest Addison, Governor of the Bank of Ghana announced that the central bank has appointed audit firm, KPMG as administrator for uniBank.

Reasons given for the takeover, as communicated on Tuesday evening included uniBank's refusal to cooperate with the Bank of Ghana in the performance of its supervisory responsibilities, including deliberately concealing some liabilities from its balance sheet, and failing to submit documents and records for supervisory inspection.

"The bank has failed to submit its monthly returns to the Bank of Ghana for January and February 2018, and as a result Bank of Ghana has no evidence to suggest that its CAR has been restored to the regulatory minimum of 10%," a statement from BoG read.

"Efforts made by Bank of Ghana's supervisory teams who have visited the bank's head office several times this month to obtain current information on the bank's financial health, proved futile as the bank's management failed to cooperate with the Bank of Ghana staff on site," it added.
Many have taken to various social media platforms to express their thoughts over the issue.

Here are some of the reactions


Wait! Wait! Unibank too? A man can't close his eyes for 10 minutes mpo

— Godfred Akoto Boafo (@eastsportsman) March 20, 2018
Unibank management basically knew they were cash strapped and moved to acquire ADBs shares in order to recapitalise. BOG wasn't having it.

— Sean (@SeanReezy25) March 20, 2018
The strange thing is how BoG just got to know that unibank is unable to manage itself fee weeks after a move to takeover ADB. Are our leaders rally ready to support Ghanaian made investments? God have mercy on us. #CitiNewsroom @UmaruSanda

— K. Amofah (@K_amofah) March 20, 2018
Unibank is no more. This is very sad

— Nana Afriyie????? (@godfather_gh) March 20, 2018
Unibank is my bank! It's an indigenous bank. I hope they can come out of this stronger. What I don't get though - how does a bank move from potentially acquiring another to insolvency in 2 weeks?

— Fentuo Tahiru (@Fentuo) March 20, 2018
Bank of Ghana takes over management of Unibank by GhanaWeb Editorial on Scribd