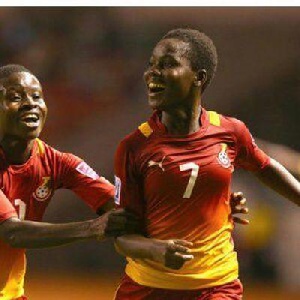 Former Ghana female U-17 defender Ernestina Abambila says she is looking forward to exploding in the coming US college soccer league after scoring two hat-tricks in pre-season.
Abambila, who previously played as a central defender for the Black Maidens at last year's FIFA U-17 Women's World Cup in Costa Rica, has now evolved into an attacking midfielder and their evolution is yielding goals.

She says she is looking ahead to a big season after excelling in Pre-season.
"I was very excited when l scored the hat trick but to do it again in the next game a few days later was just amazing," Abambila told Allsports.com.gh

"My personal target is to help my team to win the SWAC league and for myself to get the best player in our conference or league."