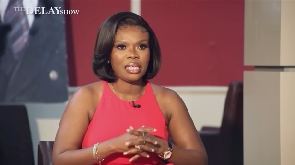 Ghanaian broadcaster, Deloris Frimpong Manso, commonly known as 'Delay' has made a strong appeal to Turkish Super League side Hatayspor to find Christian Atsu following contradictory information about the whereabouts of the Ghanaian footballer who was trapped in a building following the earthquake in Turkey.
Atsu was reportedly found a day after the earthquake but the report was later denied by Hatayspor board member, Mustafa Ozat.

Delay, in an Instagram post but shared on Twitter, reacted to the latest development that Atsu is still missing, entreating the club and the rescue team to find the Ghanaian because Ghanaians want clarity.

"I appeal to the Turkish authorities, to @hatayspor_fk, any rescue teams and charities working on the ground in Turkey...PLEASE finds out where OUR brother Christian Atsu is! You cannot say he is rescued one day and missing the next. Let's pull together and find out! We want answers," she wrote.
Christian Atsu and Hataylspor technical director, Taner Savut have been trapped in the buildings destroyed by the earthquakes for close to three days, since the event on February 6, 2023.


Please tag @Hatayspor_FK pic.twitter.com/r45Tr0Qh5q

— delayfoods.com????????☀️ (@delayghana) February 9, 2023
EE/KPE