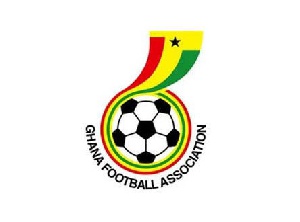 A football administrator and Chairman for the Kumasi based Neoplan Stars Football Club, Jonathan Abbey Pobee, has petitioned the world governing football body, FIFA and CAF, to stop two Ghanaian banned football officials from holding office at the Ghana Football Association (GFA) ahead of African Women's Championship 2018 (AWC) to be hosted by Ghana.
According to him the two, Isaac Addo, then acting General Secretary for the GFA and Nanabanyin Eyison, a member of the GFA Executive Committee, were banned by FIFA for a combined period of 15 months in 2017 for sexually harassing two women in Papua New Guinea during a workshop for the 2016 FIFA under 20 Women's World Cup.

The two Papua New Guinean women, who were reportedly assigned by FIFA to provide escort services to the Ghanaian world Cup team, filed a protest with the world football governing body for being sexually harassed by the 2016 FIFA U – 20 Women's World Cup (WWC), and two Ghanaian were punished for their misconduct.

In a letter sighted by otecfmghana.com and addressed to FIFA and CAF, Mr. Abbey Pobee is appealing to these football bodies not to allow the GFA to work with these two gentlemen as he considered it as immoral to see these two banned gentleman, leading the Association to host CAF International Women Football tournament in Ghana 2018.
Quoting GFA status, rules and regulation Article 21, Mr. said "that Article clearly states that any GFA member found guilty of serious violation of the status, regulations, decisions or code of ethics of FIFA , CAF ,WAFU, or Ghana Football Association shall be expelled, but I wonder why these people are still holding offices at the GFA."

Mr. Pobee wondered why a banned official (Isaac Addo), should be confirmed as the substantive General Secretary by the Executive Committee of the GFA, and described it as unfortunate and a doom for the Ghana football.

"How can we allow a person who has been charged and punished by FIFA for sexual harassment against women to lead Ghana to host women football tournament in Ghana here, do we know what will happen again? I am appealing to FIFA, CAF and WAFU to immediately act since it will be immoral for them to support these bad things in the football industry," he pleaded.