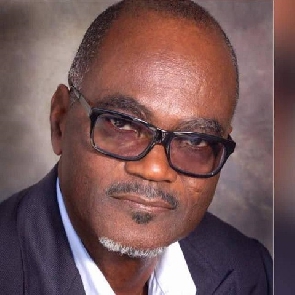 Veteran football administrator, Takyi Arhin, popularly called 'Thunder' claims President of the Normalization Committee (NC) Dr. Kofi Amoah met and bribed football people while in Egypt for the AFCON with a sum $3,750 dollars each to buy their conscience.
According to Takyi Arhin, the said amount was to convince the football administrators in the country to reject any call for congress to pave way for a new GFA president to be elected. He alleged that the bribe would put the NC on a promoted platform to request for mandate extension from FIFA.

'Thunder' was speaking on Kumasi based Ashh FM.
"Dr Kofi Amoah and some football people in Egypt and this was what they plotted; he gave each person $3750 and what they plotted was, if we arrive (in Ghana) the football people will call for congress but I will plead with you to get some media men so we give them money to kick against it, because if we go for congress our work will come to an end," he alleged.