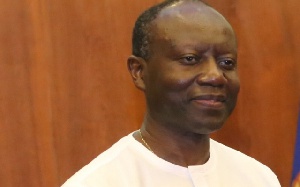 Government has promised to provide jobs for over one million youth through its local job creation policy outlined in the 2017 budget statement.
Vice President Dr Mahamudu Bawumia promised the New Patriotic Party (NPP) would create jobs for the youth if elected to form the next government.

To fulfil the promise, government, in its maiden budget read by Finance Minister Ken Ofori-Atta, disclosed it would employ 30,764 youth in 154 rural communities in climate change intervention.

In addition to that, 40,000 youth will be trained in cocoa farming while 50,000 will be employed in rehabilitation, replanting, mass spraying, and fertiliser application.
The budget further disclosed that 750 jobs would be from the fisheries nucleus out-growers scheme with the Cocobod pollination project to employ 30,000 youth.

Below is the full budget statement