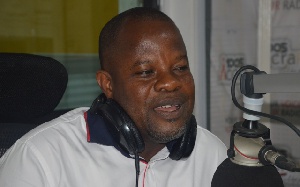 Dealers of second-hand spare parts across the country have not reduced prices of their wares although the government has scrapped the import levy on such items as promised, Ampadu Siaw, Chairman of the Second-hand Spare Parts Dealers Association of Ghana, has said.
According to him, although parliament has also approved the removal of the levy, processes have not been completed by stakeholders to effect the change, hence dealers are unable to reduce prices.

Importers of products affected by the 1 per cent special import levy were expected to no longer pay any of such charges beginning March 31, 2017.

It comes on the back of the implementation of the tax cuts announced in the 2017 budget.

A statement from the Ghana Revenue Authority (GRA), therefore, directed the various customs and port officials to be guided by the implementation guidelines. The 1 per cent special import levy was among the eight taxes abolished by the NPP government.
Speaking in an interview with Chief Jerry Forson, host of Ghana Yensom, on Accra100.5FM on Tuesday April 4, Mr Siaw said: "Although the government has removed the import levy and that decision has also been approved by parliament, there is still some ongoing paperwork to ensure that the removal actually takes full effect, and so we are meeting with the Ministry of Finance and other relevant bodies and individuals to finalise everything. It is only after this that we will reduce the prices of spare parts.

"As we speak, there is nowhere in this country that we have reduced the prices of spare parts because we have not finalised the process. Again, although the removal of the import levy is good, we also expect the government to deal with the disparities between the dollar and the cedi as a way of providing us with reliefs to do our businesses."