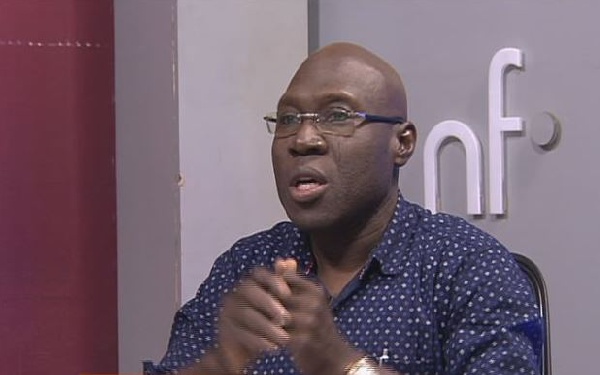 Some supporters of the opposition National Democratic Congress (NDC) have descended heavily on Hon Inusah Fuseini, former Minister of Lands and Natural Resources, calling him a 'hypocrite' and a 'parasite' following his comment that the party should stop the practice of hiring crowds for its political activities.
Mr Inusah Fuseini urged the party to stop the practice of crowdsourcing to its events because it does not give the NDC the right picture on the ground as regards its membership size.

But the NDC members will have none of that advice, MyNewsGh.com can report.

The NDC members are accusing their MP of playing to please the ruling NPP government since the day his party lost power and that he is a 'hypocrite'.

According to some of them, crowd renting is part of politics.

They advised him to shut up as he himself indulged in the practice in his constituency to be in parliament.
The NDC, led by John Mahama was apparently in a comfortable lead renting crowds, when it was humiliated at the 2016 general election.

As part of its organizations, they have began 'Unity Walks' across the 10 regions of the country, the latest of which is happening today in Kumasi.

Speaking to Bola Ray on Starr FM, over the weekend Hon. Inusah Fuseini opined that it will be important for only Kumasi members of the NDC to partake in Unity walk in the Ashanti Region in order to know the party's membership base.

"I believe that people in Kumasi must organize the unity walk, that's how we're going to know our real strength on the ground. Crowd sourcing doesn't give us the real picture on the ground. Looking back, you ask yourself so what happened after Cape Coast, then what happened after Accra, where are all those who filled the stadia or stadium in Accra. So looking back it didn't give us our real strength, so when we lost disastrously in Accra, that number we saw was not reflected."

But he has response from NDC cadres:
"Ever since we got into opposition he's been trying to play the 'good cop bad cop'. I sometimes ask myself if he's got loyalty for NDC", Mujeeb Tchamuzah queried.

"The NDC got 946,048 in the 2016 Presidential election. The NDC last rally was at Accra sports stadium which can talk a little over 45,000 people. Let us even assume that the place was over-crowded so 60,000 people were at the rally." Another member, Yayra Koku wrote.

"So on what basis can someone tell me Yayra Koku that NDC rented people?" He added.

"I sincerely disagree with HON Fuseini. Political success is based on the political momentum that the party or individual put up during political events. The HON is not a political novice and must be advice to reorganize his utterances of late. How would you feel as a party Fanatic to see 100 people on the streets in kumasi in the name of NDC. Let's get serious with our party and stop this hypocrisy from within", another Member Carlos D Nasanbory wrote.

"That man is a hypocrite. I never like him. He always try to please the elephants. So he want to tell us that during the 2016 elections. It's only his constituents people attended his rallies. Hypocrite and parasite" wrote Ibrahim Namlana.
The NDC has gathered in Kumasi for a Unity Walk, which according to Inusah Fuseini, will be dominated by rented crowds whose number do not represent the strength of the party in the region.