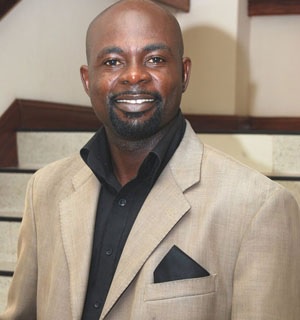 Wed, 22 Nov 2017 Source: --
Gospel musician Bernard Amankwah says the late Kojo Asare Baffuor Acheampong, popularly known as KABA, possessed a unique sense of humility that must be emulated by all.
"After his death, I'm getting to know the value that the guy held," he eulogised the late presenter promising KABA's values are going to be his guiding principles from now on.

"KABA is more like a friend…ever since we all have been in the Multimedia family," Bernard Amankwah told Myjoyonline.com.

Recounting his friendship with the late presenter, the gospel musician narrated that "before KABA got married, we used to come to Top Taste [a canteen near Joy FM] to eat together [with some other colleagues]. When he got married he stopped because he had moved on from bachelorhood…"

"This Thursday, I was just standing there [in front of Joy FM] and he came around to tell me 'Osofo I hear you've parked behind me as for you, I know you can stand here up to 10 pm but as you know me, I have a wife and a child. They are waiting for me in the house so I have to go'," the Presence Ministry founder added.

He said he jokingly quizzed KABA if he was going to use his marriage as a punchline in their conversations which the late presenter urged him to also marry.

"Friday we all saw him and then on Saturday I heard the news that this had happened. In fact, last year we had the shock of Danny Nettey's death and that death devasted me," he mourned.
Bernard Amankwah added "KABA is too close and we shared a lot…it's been challenging," for me and his death has made me reevaluate my life.

"The smile of KABA, the humility, there was not even a day that we chatted that he ever got angry. Ever since I've known KABA, not a single day will pass that you will not see him smiling and joking with other people," the singer eulogised.

According to him, KABA respected "everybody irrespective of your age or stature. That is one thing I will hold dear, his life has taught us a lot…KABA's lifestyle has thought me a lot."

KABA was pronounced dead on arrival at the Korle Bu Teaching Hospital where he was rushed after he fell sick early Saturday.

He was 37 years. He left behind his wife, Valentina Ofori Agyei, also a broadcaster with Accra-based Class FM and a seven-month-old daughter.

Until his death, KABA was the host of Asempa FM's flagship afternoon political programme, 'Ekosii Sen'.
Source: --