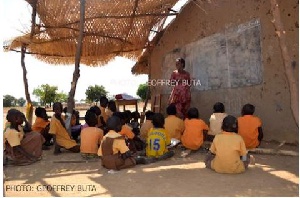 6th of March is a significant date in the life of every Ghanaian. A day we celebrate our hearts out on enjoying freedom (absolute independence) from our colonial masters. Independence Day as we affectionately call it, reminds every Ghanaian of our past thus our history, our leaders and how the struggle for independence took place. The most significant of all is how well this day (6th March) seeks to strengthen us for the future. We proudly took to the streets of our motherland to celebrate our freedom from slavery and colonialism on the theme Ghana beyond aid.
A theme that brings hope and assurance in helping to build a better and strong nation for all to depend on ourselves for survival. There are many numerous importance of this Independence Day celebration to our country, and nobody can deny that. Freedom is a very good thing and every nation should be fighting for it if that nation has no freedom, and I appreciate Ghana for also gaining independence from its colonial rulers. To me personally, Dr Kwame Nkrumah and the rest of the big six fought tireless for the whole country's independence, and they were people of integrity, patriotic and dedicated members of freedom fighters.

On the contrary, sometimes when I look at Ghana, many questions come to mind. Many at times, I ask myself what will happen if Dr Kwame Nkrumah rises up and see what is happening in Ghana, the nation that he and his selfless members has fought for in the past. What he will confronted with is that he has fought for freedom for the few politicians who occupied positions to enslave the ordinary Ghanaians, I mean the grass root people. He will see what the grass root people are actually going through, they cannot get a portable drinking water not even to talk of good food, quality education, good roads or quality health care. But the political leaders who are supposed to serve these grass root people drive the best of cars, send their kids to foreign schools, when sick they fly to foreign hospitals, even while in Africa they eat foreign foods. The welfare of these ordinary Ghanaians is none of their business. The continual struggles for survival of the commoners as days pass by is the kind of Ghana he will be confronted with.

Our political leaders will come to the independence ground with all kinds of imported luxury cars and expensive cloths that has been bought with the ordinary taxpayers monies. They will come and give all the sweet speeches without feeling ashamed of the ordinary men who elected them to serve them and not for them to be served. They tell how the economy is growing at a faster rate but which in truth to the common person is stagnated because every day is the same with no changes to this ordinary Ghanaian man. Yes, there is freedom but that freedom is only for the few political leaders because there is nothing like freedom to the common person in the sense that he cannot even get his three square meal a day.

Dr Kwame Nkrumah will be confronted again with more than half of the Ghanaian graduates unemployed but there are huge monies to buy expensive cars to waste our limited resources. A country that the best award to give to a teacher who walks about 42km every day to teach is a standing fan. A country that has as many ministers as though they were to govern the whole Africa, and each enjoying allowances that the ordinary Ghanaian's salary is not up to. In fact, if these are the things that Dr Kwame Nkrumah will be confronted with, he will definitely regret for fighting for a freedom he thought was going to be for the whole nation and not for the few politicians.
Ghana as a nation is only growing with the addition of years but when we talk of development, Ghana is stagnant or in a slow motion perhaps slower than the tortoise' motion. These political leaders will sing all the patriotic songs and cry everyday about patronizing made in Ghana goods but parliament has never taken a day out as a Ghana day for all parliamentarians to wear made in Ghana attires and the worst of it all, is that the parliament itself is furnished with imported furniture. All of us know the realities of the day yet those people in power or hold leadership positions tend to give deaf ears and blinds eyes to the suffering of these ordinary Ghanaians. Paradoxically, one can sadly witness how some political leaders would dishonestly hide behind the ideals of the independence and patriotism and then turn around to do all sorts of unpatriotic actions against the country they claim to cherish so much. Ghana @ 50 is not forgotten.

With all these suffering the ordinary Ghanaian go through, trust me they would have prefer to be in the hands of their colonial masters rather than these our selfish political leaders. These political leaders will never rest until they amass wealth to buy things they do not actually need. The greatest thing that has ever happen to Ghana is the attainment of independence but today it has turn into a blessing to only the political leaders and a curse to the ordinary Ghanaian. My thoughts in this literature is not politically motivated but rather an opinion I share on the celebrations of Ghana at 61...... LONG LIVE GHANA.

Suntaa Abudu Ibrahim

UDS NYANKPALA CAMPUS SCC.