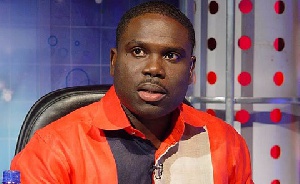 Ghana needs to develop its own legislative framework with the requisite rules and regulation to curb the performance deficiencies in the county's corporate governance space.
Mr Robert Nii Arday Clegg, a Ghanaian lawyer, said the rules or legislation must obtain its provision from the Ghanaian corporate experience and not necessarily from the west or Eurasia.

He was speaking at the 5th edition of Branding Ghana Summit in Accra.

The former media practitioner observed that 60 years after independence Ghana continues to make reference to some foreign laws to adjudicate local corporate governance cases because the nation lacks a home-grown legislative framework nuanced enough to effectively regulate Ghanaian commercial entities.

The summit which focused on corporate governance best practices in the banking sector was attended by senior business executives, CEOs, Legal experts and Ghanaians citizens from all walks of life.

Participants brainstormed and shared ideas on the necessity for an authentic paradigm shift in Ghana's corporate governance structure.

"Business cases and perspectives must be drawn from the corporate experiences in Ghana to ensure the formulation and implementation of laws that enhance efficiency and best practices to grow Ghanaian business and create wealth for the citizenry,'' Mr Arday Clegg said.
In his remarks, Mr Sylvester Phish, a Ghanaian petroleum engineer and an oil rig manager called for a national dialogue to ensure transparency and disclosure on international financial reporting standards.

There are international benchmark guidelines on corporate governance, he said.

"Hence, if Ghana is to move forward and avoid corporate governance setbacks, then there is the need for rethinking about a raft of issues including the selection criteria for Board of Directors, CEOs, control measures such risk management, audit committees and the balance of power within the corporate governance mix,'' Mr. Phish stated.

"Good corporate governance is good business and good business is good branding'' said Mr. Phish who was also the host of the by-annual Ghana Branding Summit.

The chairman for the summit Tony Forson, the President of the Ghana Bar Association, also reiterated the need to have commercial high court judges specialize in business analytics, accounting, finance, and statistics, among others.

"The commercial courts deal with business related litigation and as such reforms must happen now.''