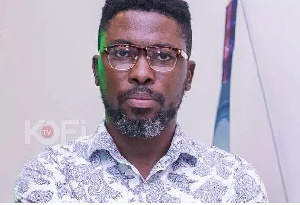 Controversial Musician and ardent supporter of the governing New Patriotic Party (NPP) Kwame Asare Obeng otherwise known as A-Plus has described 90 percent of NPP members out of each 100 as stupid.
His reason for describing folks in the NPP as stupid is that, they are intolerant of divergent political views.

A-Plus who was reacting to a post by one Oheneba Clement who said on his Facebook page that the musician is a political prostitute who is now the spokesperson for the Mahama family and that he is a greedy sycophant.

But the musician did not take kindly to it and replied in equal measure saying "If you meet 100 stupid people in Ghana 90 are NPP. I did it to NDC people in 2016 they went to the opposition and all of them are my friends.
You people will go to the opposition and become my friends. These things I see aaaa!!! Me I no dey fear anyone. A no dey see anybody. Tweaaa!!!! Agyimifo?.